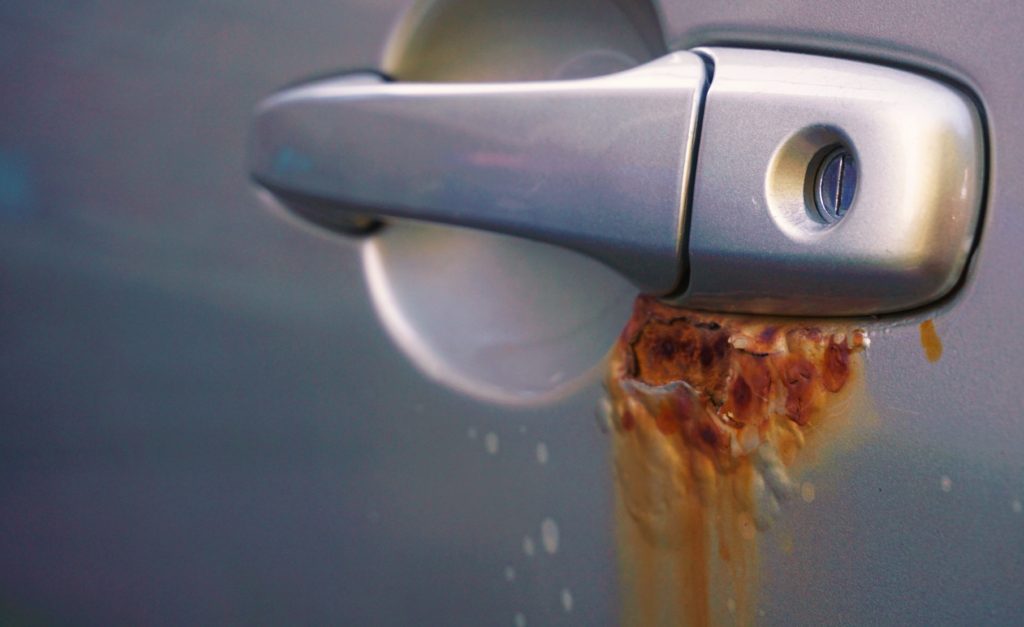 If you are a proud car owner who just found a rust stain on their beloved vehicle, you might be wondering how you can reverse the damage done. In this blog from Coachwest Luxury And Professional Motorcars, you will find information on how you can quickly and easily remove rust from your vehicle.
Before You Begin
It is intelligent to do your removal in a garage. When doing rust removal, make sure that you have the time to allow your vehicle to dry before driving. Talk with a specialist at your local auto parts shop who will recommend a rust removing agent to you based on how severe the issue is. They will also help you pick a paint color and a primer that will work with the coloration of your vehicle.
Minor Rust Removal
Use painter's tape to section off the rust spot and the area around it. Spray or apply the rust remover and allow it to work for a few moments before removing it with a clean and dry towel. It is smart to wear gloves while handling rust remover, as it is very strong and could cause damage. Remove any additional rust with sandpaper and then clean the spot with a grease remover. Allow this to dry and then apply a primer. Allow the primer to dry and then apply the base coat of color. This can take several coats, but usually no more than eight. Then wait for it to dry thoroughly before applying a clear coat to the top of the area you just painted.

Contact Coachwest
If you are looking for a professional or luxury vehicle that is void of rust and decay, Coachwest has the perfect inventory for you. Our vehicles are not only attractive they are perfect for a variety of rental services. For more information about updating your rental fleet with Coachwest vehicles, contact us today.