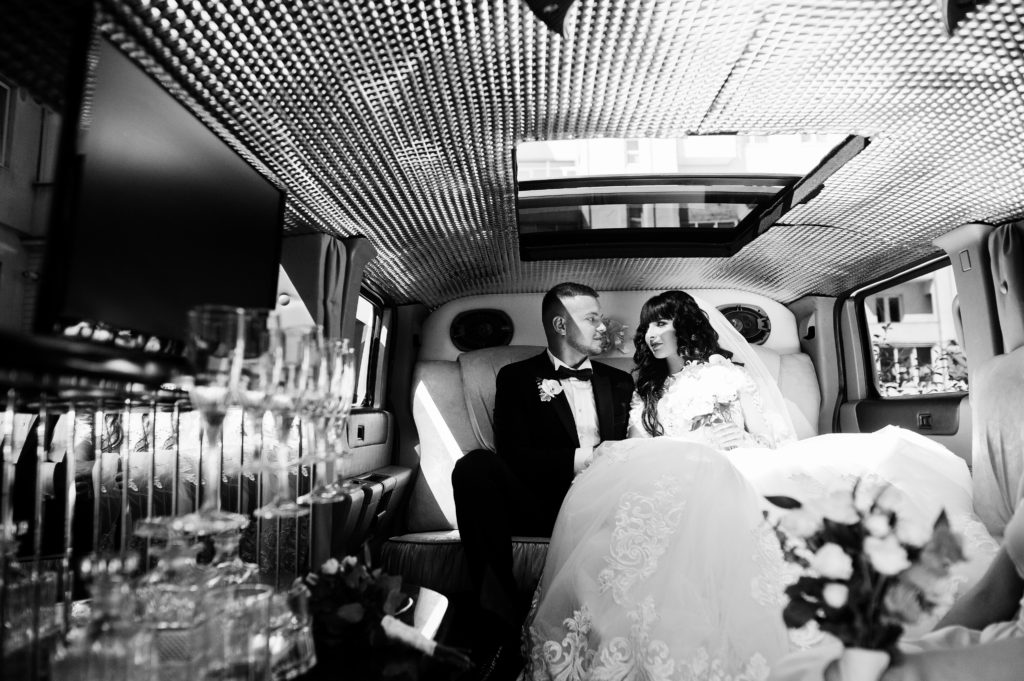 If you are planning a wedding, you might feel a certain amount of pressure to get everything perfect. From finding a venue to selecting the perfect gown, there are a lot of decisions that you will need to make when it comes to your special day. In this blog, Coachwest provides you with all the information you will need in order to determine if renting a limo is the right choice for you.
Limos Are Spacious
Do you have a large wedding dress? What about a large wedding party? If you need space, a limo is a great choice! Limos can transport many people at a time, and still have enough room for bags, flowers, trains, veils, and any other essentials that need to be transported to the venue. As an added bonus, limos are comfortable. With long padded seats and higher ceilings, a limo can help you to feel less cramped and more relaxed.
Limos Include Many Amenities
Many limos are equipped with useful amenities such as sound systems so you can play a playlist customized to you and your partner. Additionally, limos normally have mini-fridges or bars that make it easy for you to cool drinks so that you have a refreshing beverage on your way to or from your wedding. Air conditioning and heat are included which means that you can be comfortable no matter what time of the year it is. Some limos even come with internet access, so you can share some pictures, or attend to wedding-related matters while on the road.
Limos Are Cost Effective
Because limos can seat so many people, they are a great option. While you may think that a luxury limo is expensive, you might want to consider that you would have to rent up to five cars to transport the bride and bridal party to and from your venue. All things considered, renting a limo is an intelligent financial decision. Another important thing to remember is that renting a limo allows your wedding party to travel in style. Limos are sophisticated and will help you feel special as you arrive at your venue on your big day!
Contact Coachwest Luxury and Professional Motorcars
Coachwest specializes in providing buyers with a wide array of limousines, funeral cars, limousine buses, custom vans, and custom specialty vehicles. If you own a vehicle rental company, Coachwest allows you to upgrade your fleet with paramount vehicles. Contact us today to learn more about our commitment to luxury and integrity.