Shuttle Bus Destinations in California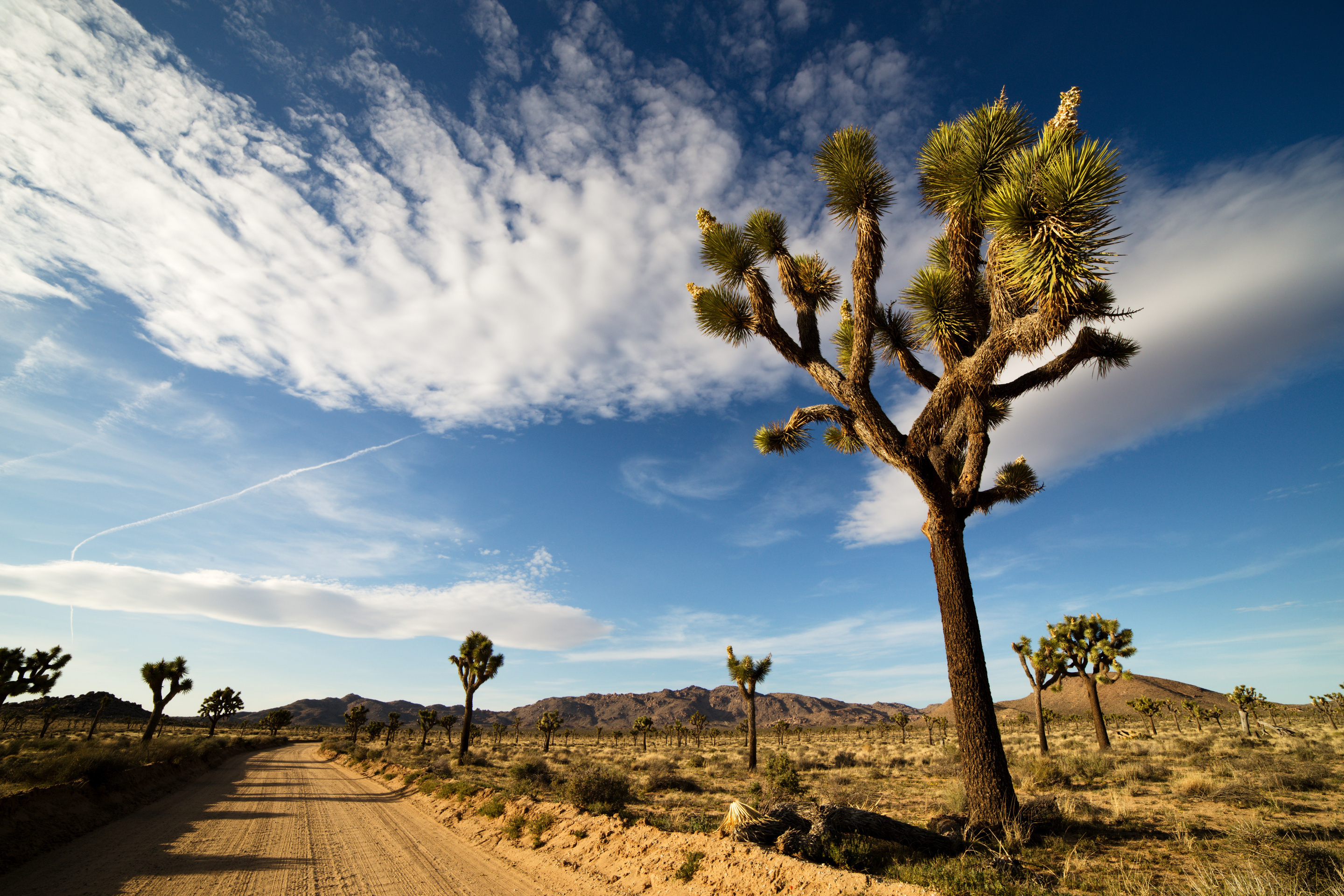 In California there are numerous ways to spend your leisure time. If you're looking to get away from the coastline, a plethora of national parks are located within a day's trip from LA. For the adventure seeker and nature enthusiast, efficient transportation is a must. At Coachwest, we provide high-quality shuttle buses to meet your needs. While shuttle buses are great for hotel services and business trips, they can also be efficient options for tourism and sightseeing.
Today, we highlight a few national parks that are accessible via shuttle bus, as well as some of the best scenic views to take in.
Joshua Tree National Park
Joshua Tree National Park is located just 130 miles east of Los Angeles. Known for jagged rock formations and curled yucca trees, tourists can take in the beauty of the California desert. Joshua Tree offers a surplus of fun things to do, including hiking, camping, rock climbing, horseback riding and more. Keys View, the park's highest viewpoint, is a perfect place to watch the sunset or sunrise. When it comes to tourism and sightseeing, you need a reliable and comfortable method of transportation. Coachwest has been serving the California community for over 20 years. Check out our selection of embassy buses to see how we can meet your needs.
Death Valley National Park
Another national park worth visiting is Death Valley. It's about a 3.5 hour drive from LA and the scenic drives are easily accessible. Surrounded by mountains and desert sand dunes, the park features a roadside overlook with a short path climbing to the summit, called Dante's Peak.
Fun fact: Because it lies below sea level, Death Valley is the driest, lowest and hottest national park in America. If you're traveling in a large group, Coachwest provides top-tier coach buses with maximum comfort, capacity and headroom to get you to your destination. Browse our options online!
Sequoia National Park
There is plenty to see at Sequoia National Park, but the most popular activity is admiring the giant sequoia trees. The most famous of these is the General Sherman Tree, which will truly take your breath away. The combined weight and width make it the largest living tree in the world. Thanks to an accessible parking area, trail, and shuttle drop off, this monster tree is not difficult to get to.
Get Your Coach Bus at Coachwest
It doesn't matter how you enjoy spending your leisure time. If you need a coach bus, the Coachwest team has got you covered. You will find Embassy Buses that can take you to the most scenic, easily-accessible, high-elevation viewpoints in California. Contact Coachwest today to get the perfect shuttle bus.