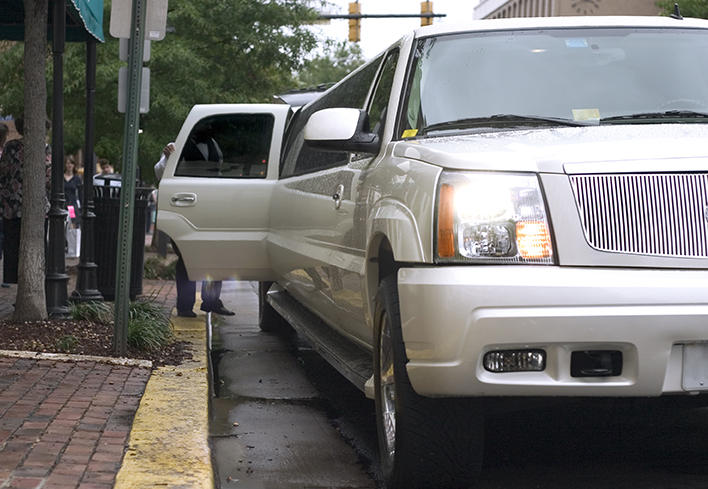 Tips On How To Safely Drive Your SUV Limo
Driving an SUV limo can make you feel like the king of the road. Not only are you operating one of the more luxurious vehicles around, but your executive coach sits high above everyone else around you, making for a pretty empowering driving experience. There are some things to be aware of when driving a large commercial vehicle such as this, however. As with operating any sort of automobile, safety should always be taken into consideration, and there are some particular things that require extra attention when controlling a limousine such as this. Coachwest Luxury Performance & Motorcars has provided you with some helpful hints in making sure your next limo ride is a safe one.
Buckle Up
This one seems like a given, but many drivers may think that because their SUV limo is so large, a seat belt is not required. Nevertheless, this is not true, as seat belts can prevent serious injuries in the case of an unexpected collision in which the driver could potentially be ejected from the vehicle. Plus, not wearing a seat belt is illegal in California, as well as nearly all other states in the U.S. The bottom line is that you should probably just buckle up; you'll be thankful later.
Keep A Safe Following Distance
This is also a rather fundamental driving lesson, but it is extremely crucial when handling an SUV limo or other large commercial vehicle. Your limousine is going to take much longer to stop than the average automobile, so maintaining a safe distance behind the motorists in front of you is vital in preventing accidents or even abrupt stops that may disrupt your driving experience.
Slow Down
Speeding is not suggested when driving any sort of vehicle, though is especially dangerous while operating an SUV limo. When driving a large vehicle such as a limo, you're going to have much less control than when controlling a small car, so the last thing that you need to be doing is driving at high speeds that could make it even harder for you to drive. What's more, you're just asking for a ticket if you decide to noticeably speed in a limousine. Coachwest advises to just keep a controlled speed; there's no rush when driving a luxury automobile such as this.
Know Where You Are Going
Sometimes you may feel the need to travel wherever the open road takes you, and we get that. However, when driving an SUV limo, it's best to have a general familiarity with your surroundings so that you do not put yourself in a difficult situation to maneuver in. This includes not taking alternative routes that require a lot of back-road driving, as these are not considerably prime driving conditions for a stretch limousine. Stick to the main roads, and you are sure to have a much smoother experience.
Contact Coachwest For More SUV Limo Driving Tips
Driving an SUV limo is supposed to be fun, but it is important to stay safe while doing so. Remember to take the necessary precautions listed above so that you do not put yourself or other motorists in a dangerous situation, and you'll be on your way to being an elite chauffeur. For more information about our executive coaches or additional inventory, contact Coachwest Luxury Performance & Motorcars at 310-609-2900, or come visit us in Carson, California.